Scott Coburn - CTO, CNO, Director of Constructability

Mr. Coburn oversees the design constructability to ensure the highest level of constructions documents. Scott has a comprehensive background in both Design/Build and Consulting Electrical Engineering. Scott is an experienced Electrical Designer / Project Manager with over 21 years of experience and background in electrical design, engineering, management and budget control for extensive range of project including; Bio-tech, Data Centers, Bioreactors, cGMP, Class 10 (ISO 4) CleanRooms, Vivariums, military, NAVFAC, SPAWAR, Home land security, Healthcare, Higher Education, Retail, Entertainment, Public/Civil projects, Motion Capture Facilities, and robotics laboratories.
Scott has worked as the director of engineering, Vice-President of engineering, Project Manager, Director of estimating, General Electrical Foreman and is a Journeyman Electrician. Scott has extensive 3D Expertise including clash detection with Navisworks and VR fly through and Revit.
Scott uses all these skills to insure LCA's company mission statement; "Work in Conjunction with the Owner/Architect and Construction personnel to provide the Client a project with Superior Design, Value Engineering and Constructability". Scott has designed several projects that have won major awards including the San Diego Animal Control Facility (San Diego 2002 Orchids award) and Navy Lodge Complex NAS North Island, Coronado, CA. (Awarded a Southwest Division Award for Outstanding design and US Navy Merit Award).
Scott engineered the Sony SCEA Motion Capture Studio in San Diego, CA. At the time if design Sony SECA was the largest, most advanced Motion Capture Studio in the world. Scott was also involved in many OSHPD Projects including the UCSD Thornton Hospital stem cell laboratory projects
Scott has a significant advantage over most consulting engineers due to his field experience. Scott's engineering expertise, combined with his knowledge of the National Electrical Code and construction experience, gives him a unique perspective on Design/Build projects and Value Engineering.
Scott will utilize his extensive project experience to coordinate with field personnel to add Constructability and Value Engineering to the Design and Engineering process.
Scott is looking forward to working with you as an Electrical Consultant and/or part of the Design/Build team.
21
Undergraduate work at UCSD & Mesa College
Government contracting certificate PMI
High-Voltage Spicing Certificate ABC
IBEW - Journeyman Electrician
Member of the 7x24 Exchange – Northwest Chapter (End to End Reliability)
Member of the Washington State Society of Healthcare Engineers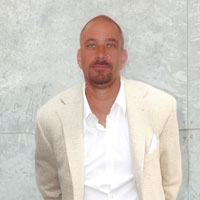 When Keith and I founded Lane Coburn and Associates the Idea was simple as most good ideas are "Provide Engineering, Design that combine both a vast knowledge of Engineering concepts and a deep understanding of how projects actually get built." Out of this idea was born the Lane Coburn System. We know that once your try this system you will never go back to engineers that design projects from their ivory towers. I am looking forward to working with you as an Electrical Consultant and/or part of the Design/Build team.
Scott Coburn - CTO, CNO, Director of Constructability, Lane Coburn and Associates, LLC.